Later ...
It is 53 years since Richard, Terry and John got together as a band.... and 48 years since Penny Farthing records unleashed Heatwave on an unsuspecting public, receiving enormous waves of apathy.  Word on the web is... said 'pop group' planned to celebrate the occasion with a June 2016 reunion in Northampton ~ but, it was canceled by Terry!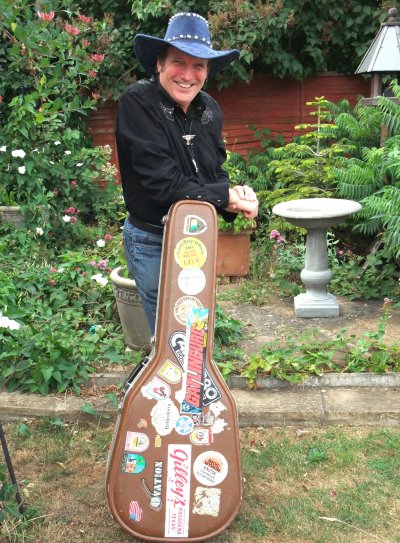 ★ John ~ reincarnation!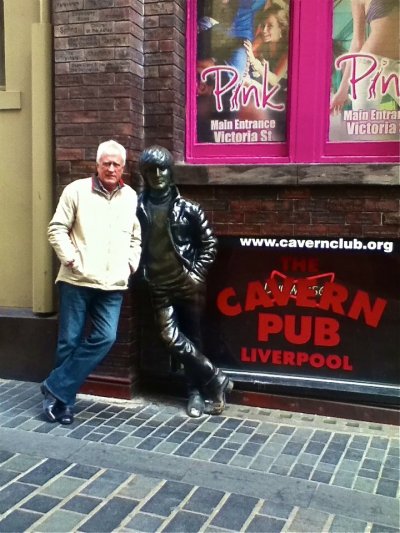 ★ Terry ~ revisit!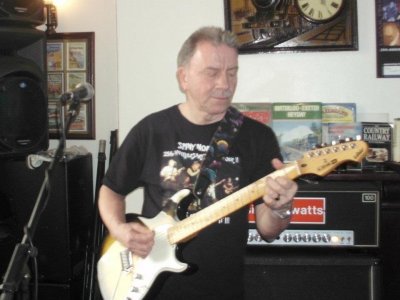 ★ Richard ~ replay!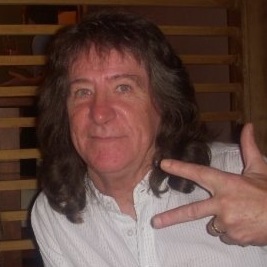 ★ Pete ~ repeat!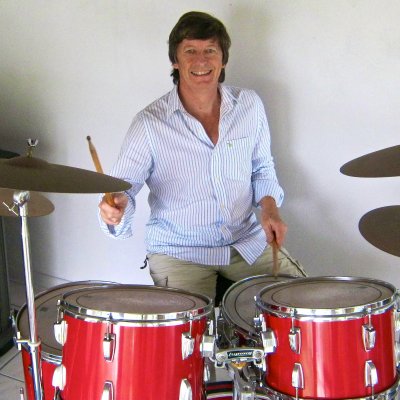 ★ Martin ~ repercussion!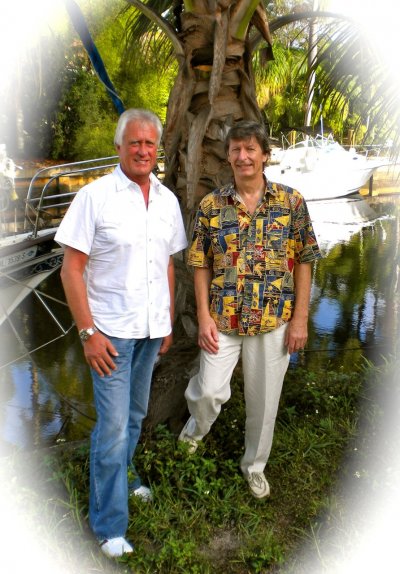 2013, Terry and Martin were reunited in the U.S.A.
2014, they co-wrote their first song, 'Sailin' Away'.  15th June 2020, it was put into rotation by Surf 97.3 FM radio, Flagler Beach, Florida.
★ 2nd November 2015, 45 years to the day after the record's release, Heatwave is Rank #4 on the London pop chart on NumberOneMusic ★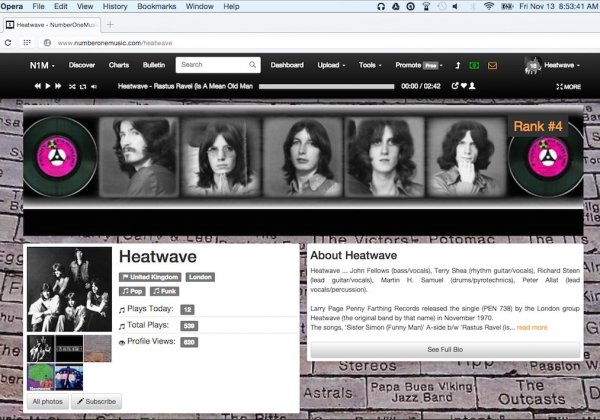 ★ 5th December 2015, Heatwave is No. 1 in the London Funk / Pop chart on NumberOneMusic ★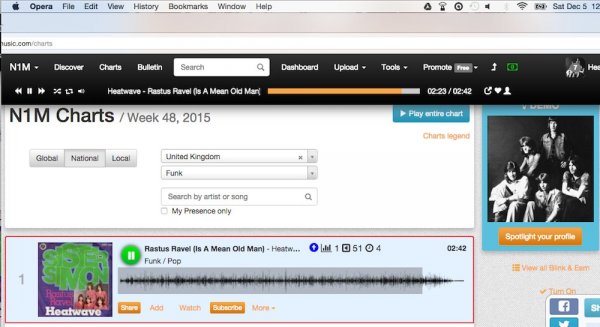 ★ 31st December 2015, Heatwave is No. 14 in the U.K. Pop Rock chart on NumberOneMusic ★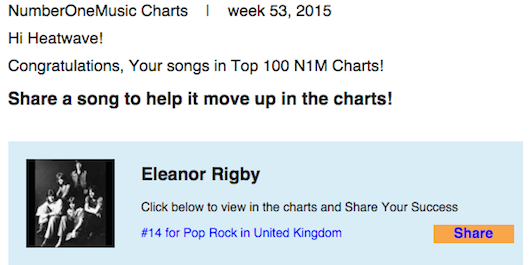 ★ 13th January 2016, Heatwave is No. 3 in the U.K. Funk / Pop Rock chart on NumberOneMusic ★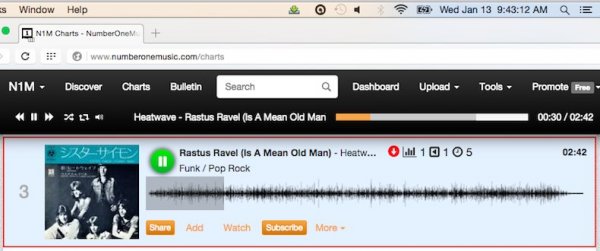 Congratulations Martin H. Samuel,
Your songs are #1 in the NumberOneMusic Top 100 Charts!
Mannie Kundrat gives a thumbs-up to the Heatwave brick 20 rows above John

in

the 

Cavern Wall of Fame

.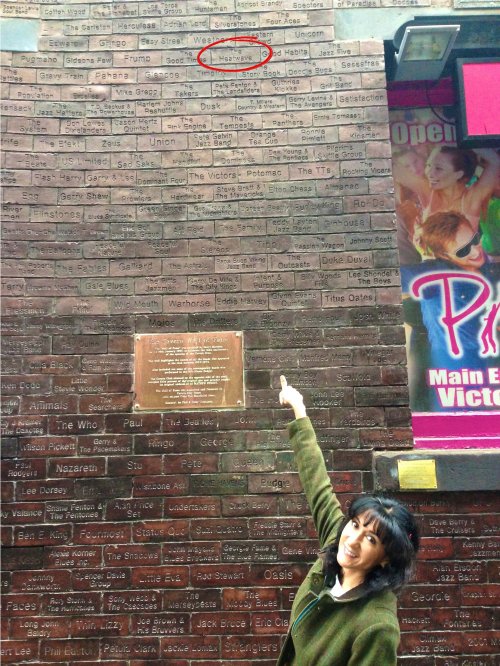 13th July 2016, Martin returns to The Cavern Club on his birthday ~ 46 years after playing the original club with Heatwave.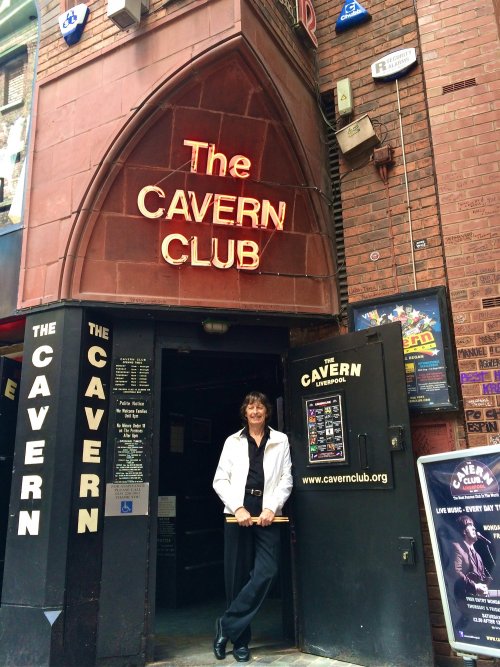 13th July 2016, Martin sticks it to the Heatwave brick (20 rows directly above 'John') in The Cavern Wall of Fame, Liverpool.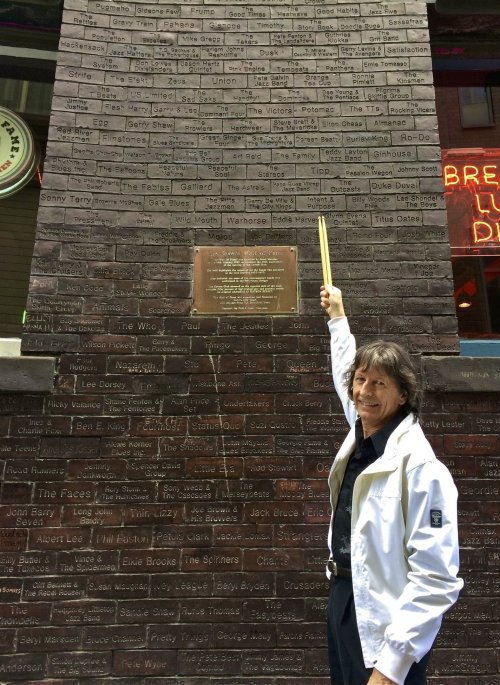 "It's no problem to sit in on drums" Bill Heckle, the Cavern Director, told Martin ~ who played 'Jailhouse Rock' & 'I Feel Fine' with The Amazing Paul Kappa Band and Joey Shields sat in for 'Johnny B. Goode' & 'Around And Around'.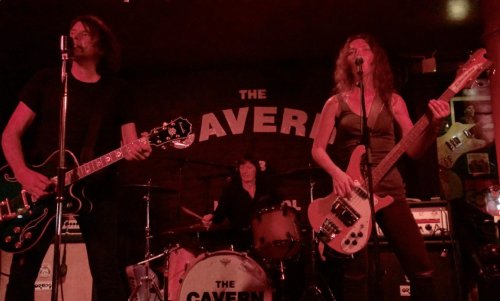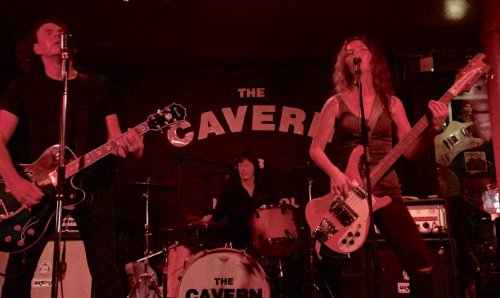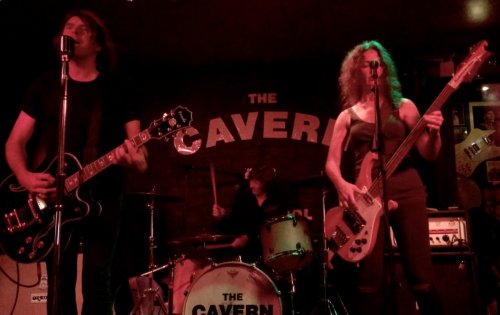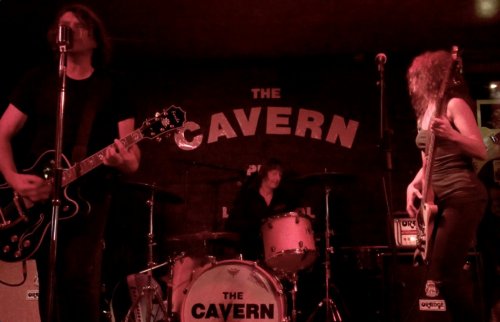 14th July 2016, Frank Carlyle, accompanied by Mersey Radio Producer Jason Pinnington, treated Marcia and Martin to an entertaining 3-hour historical walkabout of Liverpool.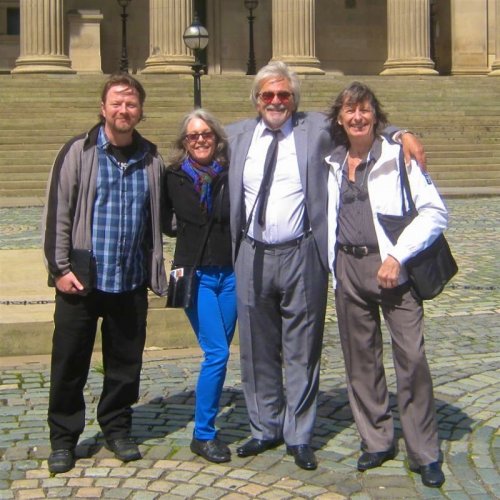 18th July 2016, Frank Carlyle hosted Paul Kappa and Martin on Mersey Radio ending the interview ~ Part 1 / Part 2 ~ by playing the Heatwave 1970 BBC recording of 'Eleanor Rigby'.
11th November 2018, Pete recently turned 70 years old and had a get-together on the complex where he lives near Basildon, Essex.  Richard and John accompanied by their wives went along. John took his bass and Rich his guitar and they and Pete had an impromptu jam which was good fun as it turned out.  They just did a few oldies they sort of remembered and, as John admitted, he thoroughly enjoyed playing an instrument again.  Terry was in Florida at the time and so missed it and Martin wasn't invited.
27th January 2020, after Tom Robinson aired Martin 'singing' his song 'Can't Stay Mad' on The BBC Introducing Mixtape show in London on BBC Radio 6 Music, he said, "I love that!".
–•–